Dentistry at its best … delivered by the best
Teamwork is the collaborative effort of a team to achieve a common goal or to complete a task in the most effective and efficient way. Gareth Riley and his team totally understand the impact a beautiful healthy smile has on a patient's self esteem and truly believes a great smile is the first step to a more confident life.
Team Riley …
Rest assured you are in very safe hands; we aim to deliver exceptional care in a very friendly, professional and positive environment
"Alone we can do so little; together we can do so much." – Helen Keller
GARETH RILEY – BDS BSc HONS  GDC 77788
Dental Surgeon & Practice Owner
Gareth Riley qualified in 2000 from Sheffield University, having previously graduated from Liverpool University in 1995 with a first class honours degree in Physiology. Dental Associate status began in NHS practice & progressed to private practice 16 years ago when Gareth returned to Staffordshire to work at corporate on site dental surgeries based at JCB and Josiah Wedgwood.
Having been successfully involved in the Endon Dental Care partnership since 2006, Gareth is now the sole principal at The Riley Dental Studio Ltd which formed in February 2013. Gareth has enhanced his reputation to the point where his Practice is regarded by many patients as the recommended choice for dental treatment. He possesses exceptional clinical ability coupled with exemplary people skills and together with his highly trained team of professionals they work cohesively in providing outstanding customer care and first class dental treatment.
Gareth is married to the lovely Rosalyn and they have a very energetic young son, James David who was born in 2012. (Dental Professional Referral To Gareth)
MR TIMOTHY JOHN MALINS – MB (Hons) FRCS FDS RCS
GDC 50352  GMC 3129683
Consultant Oral And Maxillofacial Surgeon
We are absolutely delighted & feel very honoured to have Mr Tim Malins joining our team of outstanding clinicians here at TRDS.
Tim is on the GMC & GDC lists of Specialists in Oral & Maxillofacial Surgery & Oral Surgery. He is an active Under Graduate Trainer to Leeds, Sheffield & Birmingham Dental Schools and also a Regional Post Graduate Trainer in Oral Maxillofacial Surgery and an examiner for the Royal College of Surgeons.
Tim's extensive portfolio of expertise includes the treatment for oral/facial trauma, facial deformity, cysts, facial pain, wisdom tooth surgery, head, neck & oral cancer, bone grafting and sinus lifts, salivary gland surgery & facial reconstructive surgery to name but a few.
Tim's appointment here only further enhances the total commitment we have to the unparalleled care & treatment that our patients have immediate access to as part of their dental registration here at The Riley Dental Studio.
(Dental Professional Referral to Tim Malins)
MARK EMMS – LDS RCS MSc GDC 59898
Visiting Dental Surgeon & Implantologist
We are delighted to announce the appointment of Mr Mark Emms here at The Riley Dental Studio who will work alongside Gareth and his exemplary team here at our practice in Barlaston specifically for patients wishing to undergo oral surgery & dental implant therapy. Mark Emms qualified from Edinburgh's Royal College of Surgeons in 1985 and with over 30 years in the profession is still, if not more, passionate and enthusiastic about dentistry.
Mark has undertaken several years of prosthodontic training and has been placing dental implants successfully since 1992. With his Masters degree (2004) in Conservative Dentistry, from the Eastman Dental Institute, University of London, Mark has demonstrated a skill and talent for this particular area of dentistry. This can be attested to by his peers and many satisfied patients.  (Dental Professional Referral to Mark)
MANOJ POPAT – BDS  GDC 59423
Associate Dental Surgeon & Implantologist
Manoj has recently joined our organisation to support the increasing demand for cosmetic dentistry and advanced smile design procedures ~ we are very excited to have him in the team.
Having been in the profession for over 35 years he is hugely experienced and gifted in dental smile design, restoring smiles with revolutionary procedures in dental implantology and is highly respected within the area of Staffordshire for his friendly, calming manner and clever use of state of the art technology. He attributes much of his direction and enthusiasm to the co-operation and trust that his patients have in him. Manoj creates new people with new smiles, showing them the road to a better, more confident life.
He has a particular interest in advanced dentistry, providing and restoring dental implants and complex full mouth rehabilitation cases. (Dental Professional Referral to Manoj)
LUKAS JAVORSKIS – D DENT  GDC 110459
Visiting Endodontist
Lukas is originally from Lithuania and has lived in the UK since 2007. He is a certified EU Endodontist and has published several academic papers on the subject. We are proud to have Lukas as a member of our team and he is now available for appointments for all patients at TRDS as well as to patients referred to us from their own dentist for Endodontic treatment.
Lukas's excellent clinical skills, his easy going and quiet nature will ensure that his patients receive only the highest standard of clinical excellence and treatment. (Dental Professional Referral to Lukas)
  CHRISTOPHER WRIGHT – Dip Clin Dent Tech RCS  GDC 153491
Visiting Clinical Dental Technician
Chris has over 20 years experience in the dental profession. He followed a path of continual professional development and subsequently qualified as a Clinical Dental Technician in 2008.
He is the owner of Macclesfield Denture Clinic which was established in the same year as qualification. Chris offers the full range of denture services including new dentures, denture repairs and works cohesively with our implant surgeons to provide our patients with implant retained overdentures.
Lisa Lawrence (LeeLee)
Practice Manager
Janet Stockton (Jan)
New Patient & Referrals Co-Ordinator
Stacey Jackson (Stace)
Dental Hygiene Therapist (GDC 166997)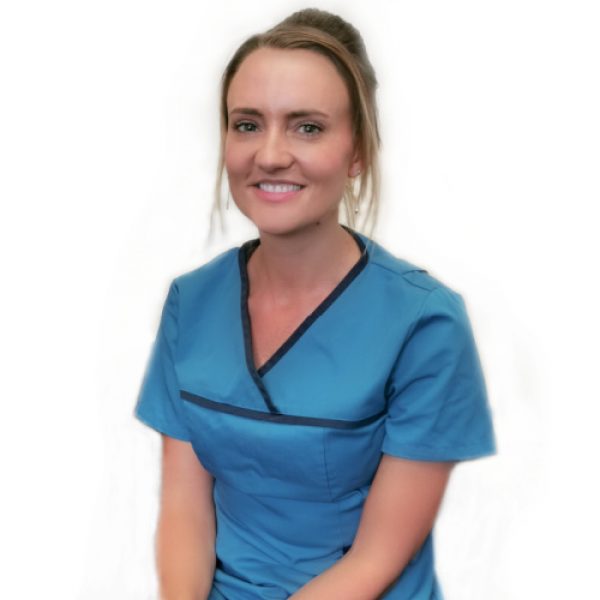 Jenna Foster (Jen)
Dental Hygiene Therapist (GDC 240989)
Helen Hollins (H)
Cross Infection Control Lead/Head Dental Nurse (GDC 159365)
Chloe Higgins (Chlo)
Dental Nurse (GDC 257398)
Stephanie Mottram (Steph)
Dental Nurse (GDC 176871)
Annette Hawkins (Netty)
Dental Nurse/Administrator (GDC 105159)
Kayleigh Rausch (Kay)
Dental Nurse (GDC 160719)
Laura Taylor (Lauren/Becky)
Dental Nurse (GDC 276932)
Samantha Bullows (Sam)
Dental Nurse (GDC 149794)
Rebecca Taylor (Bec)
Locum Dental Nurse (GDC 126874)
Chloe Mallin (Chlo)
Dental Nurse/Receptionist (GDC 280175)